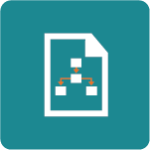 1254E-Working With CIHI Indicators (Learning pathway)
disponible en français
Release date: August 2022
This learning pathway helps you get started working with CIHI indicators. You'll explore different ways you can use our indicators and learn about some of the tools we have available to help you.
The courses listed in this learning pathway will help you
Use health indicators and measures for health system planning and decision-making
Choose an appropriate and effective set of health indicators and measures to monitor performance in an area of focus
Diagnose health system performance issues using indicators, analyses, tools and the integration of health information
Action data to drive improvements
Use this learning pathway to guide your course selections.
Learning type:
Learning pathway
Available language:
English - Canada ( en-CA )
Available language:
English - Canada ( en-CA )
Audience:
MOST RELEVANT TO:
Data analyst
Decision-support analyst
Financial analyst


MAY BE OF INTEREST TO:
Decision-support manager / director
Financial manager / officer / administrator
Quality manager / director
Location:
Please click the link below.
Open
---