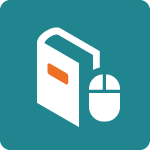 1206E-Post-Intervention Conditions (PICs): Step by Step
disponible en français
Put your PIC knowledge to the test!
This interactive course provides the opportunity to code various levels of clinical cases from start to finish using the PIC steps, job aids and the
Canadian Coding Standards for ICD-10-CA and CCI
as your guide.
You'll be led through the requirements for coding PICs. First, you'll identify whether a PIC exists, then you'll dig into the details to assign the
most accurate set of codes and data elements
for each clinical case.
Detailed feedback, activities, tips and coding standards references will help build your understanding and confidence along the way.
Whether you're new or experienced when coding PICs, this course will enhance your skills when coding more challenging scenarios.
You'll find a complete list of the course materials in the Knowledge Centre.
Available language:
English - Canada ( en-CA )
Available language:
English - Canada ( en-CA )
Estimated duration:
2 hours
Audience:
MOST RELEVANT TO:
Coder
Data analyst
Decision-support analyst


MAY BE OF INTEREST TO:
Decision-support manager / director
Health information / records manager
Objectives:
Follow the sequential steps when assigning the set of codes and data elements for any PIC
Use the Canadian Coding Standards for ICD-10-CA and CCI and ICD-10-CA/CCI Folio Views when coding PICs to ensure accurate and consistent code assignment
Understand how to use the relevant job aids available when coding PICs
Session(s):
1206E-Post-Intervention Conditions (PICs): Step by Step - eLearning-SS13149E
Seats available: Unlimited

Method of payment: Online:
Currency: (CAD)
---